Performa 15: The Renaissance, Poetry, Pavilion without Walls
$

35.00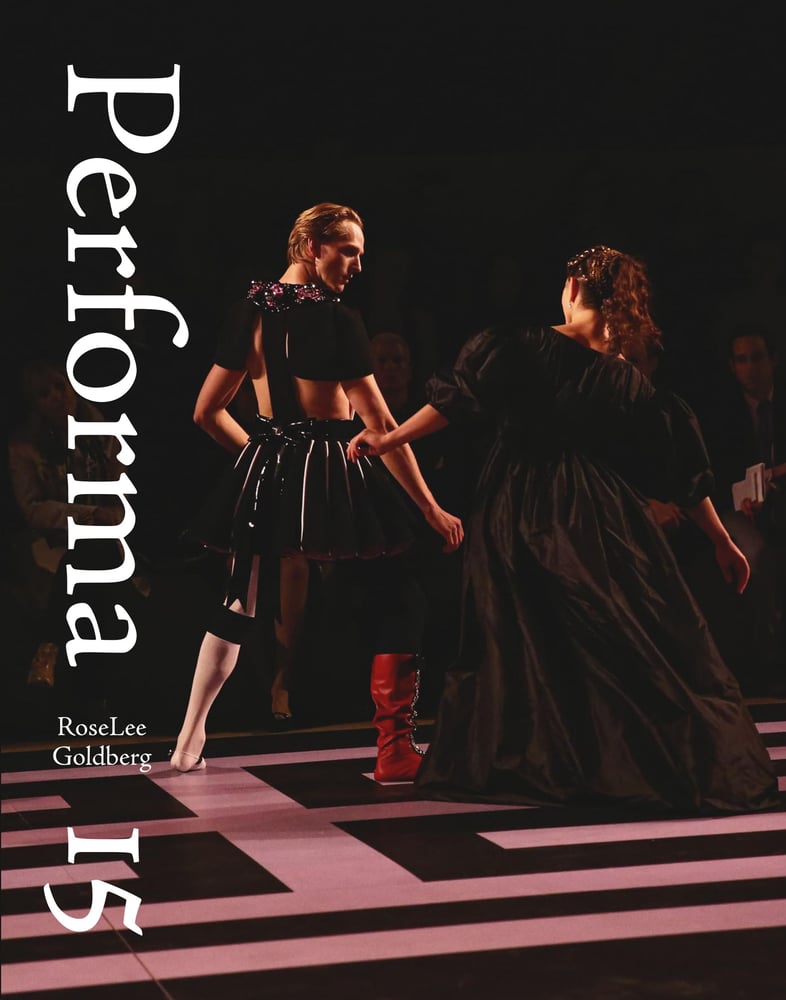 Performa 15 is the sixth volume in an acclaimed series on the Performa biennials that adds to the rich history of artists' performance, presenting the most exciting innovations in live art across disciplines, including dance, film, sound, architecture, and poetry. Celebrating ten years since the founding of the Performa biennial in 2005, Performa 15 also reached back across centuries as part of its research: this edition took the Renaissance as its underlying "anchor," showing the importance of performance by visual artists in the aristocratic courts as well as in the public pageantry of those earlier times.
This beautiful book features documentation of commissions by the 65 artists from 12 countries who took part, such as Robin Rhode (South Africa), Pauline Curnier Jardin (France), Edgar Arceneaux (United States), Erika Vogt (United States), Jérôme Bel (France), and Francesco Vezzoli (Italy) in collaboration with principal classical ballet dancer David Hallberg (United States), among many others. Performa 15's Pavilion Without Walls program presented a unique series of workshops, conversations, and performances with artists, curators, and writers from Australia.
With a foreword by renowned curator and art historian Germano Celant, Performa 15 features in-depth interviews with artists and texts by art historians, curators, and critics, including Claire Bishop, Mark Beasley, Adrienne Edwards, and Jason Farago. Fully illustrated with performance photographs by Paula Court and other contributors, Performa 15 captures a critical juncture in the evolution of performance within the visual arts and the world's leading performance biennial.
Written by RoseLee Goldberg
Foreword by Germano Celant
Edited by Lydia Brawner, Copy Edited by Sally Salvesen
Cover Photo by Paula Court