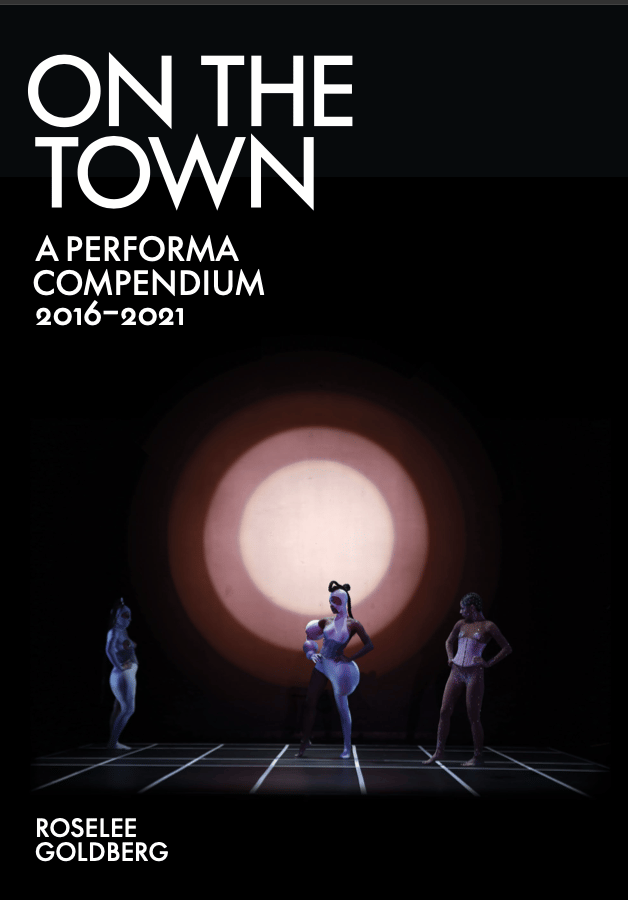 "On the Town, A Performa Compendium: 2016–2021" provides a vivid account of the most important public conversations and debates of the past five years around performance and the visual arts—from demands for racial justice to the pandemic to the impact of social media on human interactions.
This book documents the 2017 and 2019 editions of the Performa Biennial along with the organization's public programs, films, and exhibitions since 2016. It features documentation of Performa Commissions and projects by more than one hundred international artists, choreographers, architects, musicians, theater and film directors, including Korakrit Arunanondchai, Nairy Baghramian, Yto Barrada, Elizabeth Diller, Maria Hassabi, William Kentridge, Barbara Kruger, Julie Mehretu, Jason Moran, Zanele Muholi, Gaetano Pesce, Paul Pfeiffer, Yvonne Rainer, Kemang Wa Lehulere, Mabel O. Wilson, and more.
Fully illustrated with performance photos, "On the Town" includes in-depth interviews with artists and context-setting essays by some of the most important writers today, such as Adrienne Edwards, Noam M. Elcott, Legacy Russell, and Sue Williamson.
"On the Town" builds on a series of acclaimed Performa publications that are unique records of past Biennials and groundbreaking templates for bookmaking on ephemeral art. This volume captures a critical juncture in the evolution of live art. It is both a beautiful document of five years of remarkable programs and an invaluable reference guide for the commissioning, producing, and presentation of contemporary performance that addresses the art and politics of our time.
"On the Town" is edited by Charles Aubin. Photographs by Paula Court. Design by David Knowles.