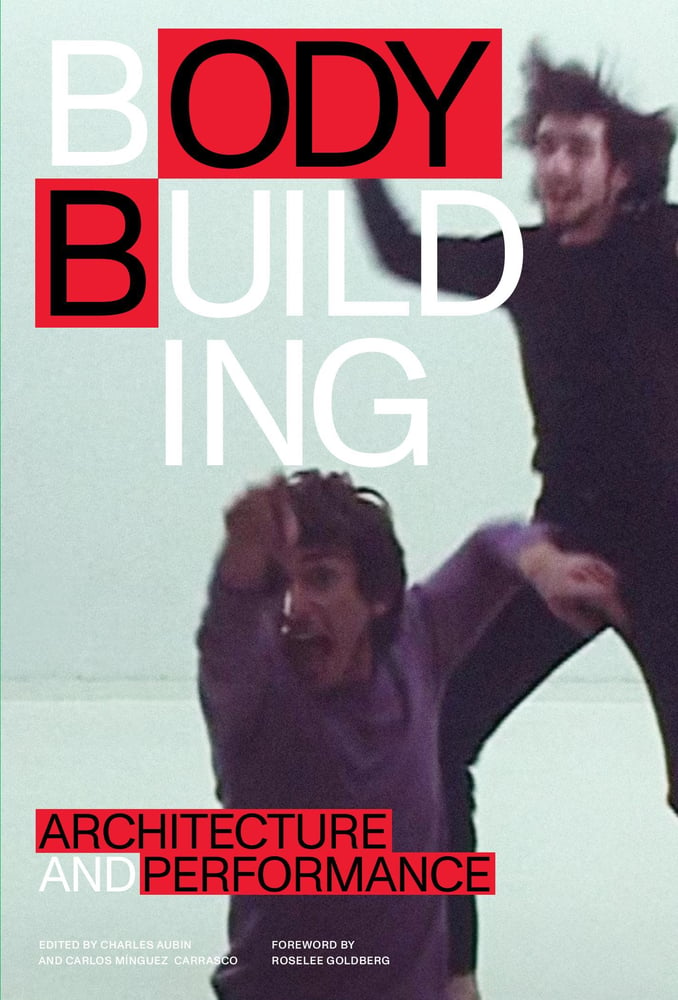 "Bodybuilding" is the first publication to examine the use of live performance by architects. Looking past the unbuilt, utopian projects of the early modernists or the postwar avant-garde, the authors unearth an alternative canon of architects who actually employ performance to fortify the process of building, or else to explore architecture's enmeshment with labor, security, race, migration, the environment, gentrification, and public assembly. For these architects, performance can be a tool, a method, or a heuristic device; in every case, performance is a blade that cuts into the matter of architecture.
With rates of construction plummeting after the financial crisis of 2007–08, newly minted architects have had to find alternative ways to continue working within the field. "Bodybuilding" grounds these new practices within a century of precedents, and insists that performance is a critical tool to rethink architecture's agency, goals, and aesthetics.
Edited by Charles Aubin (Performa, New York) and Carlos Mínguez Carrasco (ArkDes, Stockholm), "Bodybuilding" features a foreword by RoseLee Goldberg; essays by Victoria Bugge Øye, Lluís Alexandre Casanovas Blanco, and Mabel O. Wilson and Bryony Roberts; and interviews with Elizabeth Diller and Andrés Jaque.
Architects and architecture collectives studied in "Bodybuilding" include Kunlé Adeyemi, Ant Farm, Arakawa and Madeline Gins, Basurama, Lina Bo Bardi, Cooking Sections, Coop Himmelblau, Decolonizing Architecture Art Residency, Diller Scofidio + Renfro, Estudio Teddy Cruz + Fonna Forman, Fake Industries Architectural Agonism, Didier Fiúza Faustino, Forensic Architecture, Yona Friedman, Anna and Lawrence Halprin, Haus-Rucker-Co, Hans Hollein, Arata Isozaki, Toyo Ito, Andrés Jaque / Office for Political Innovation, Francis Kéré, Ugo La Pietra, Moore Grover Harper, Office for Metropolitan Architecture, Gaetano Pesce, Gianni Pettena, Julieanna Preston, raumlabor, Aldo Rossi, Alex Schweder and Ward Shelley, Alison and Peter Smithson, SO – IL, Bernard Tschumi, and Nomeda and Gediminas Urbonas. Graphic design by Riley Hooker.